New CBD Branding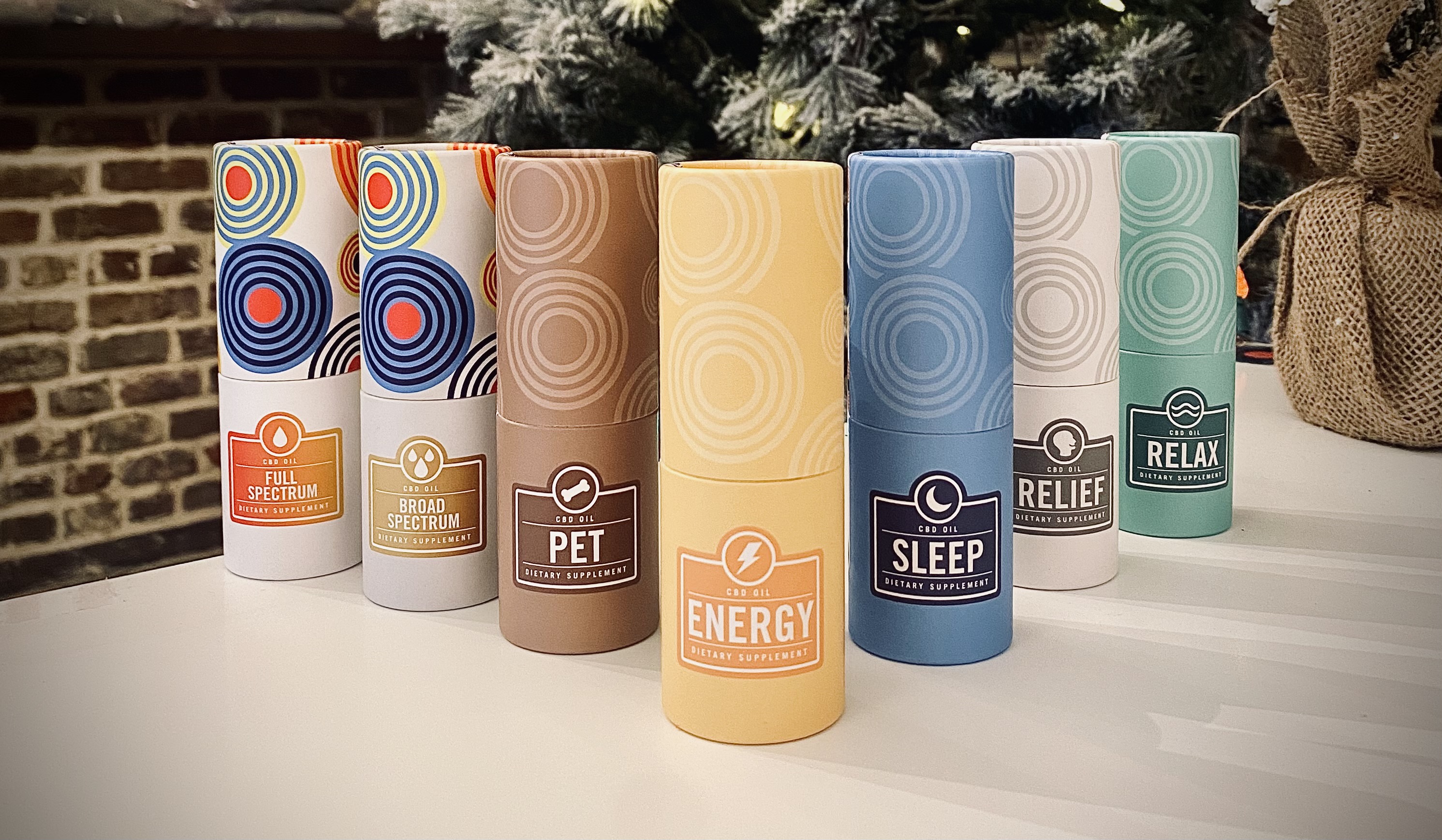 NEW LOOK, SAME GREAT CBD OIL BENEFITS. We are proud to introduce our "Wellness Tubes." All of our existing CBD oil based products will now be packaged in a Wellness Tube to provide an added level of convenience, cleanliness, and ease of use. Whether you struggle sleeping, have pain, need energy, or are just looking for a natural stress reliever, we've got you covered (Just like the new packaging on our products ;) Yes, that includes your pet too!
Our selection of premium CBD oils include: Full Spectrum CBD Oil, Broad Spectrum CBD Oil, CBD Energy Oil, CBD Relief Oil, CBD Relax Oil, CBD Sleep Oil, or CBD Pet Oil.
Our new Wellness Tubes are meant to stand out from the competition just like our products do. Come check us out in store at 507 ½ King St. Charleston SC, or online at cbdsocial.com for high quality, affordable CBD products.
New. Colorful. Convenient. Wellness Oils. Powered by CBD.